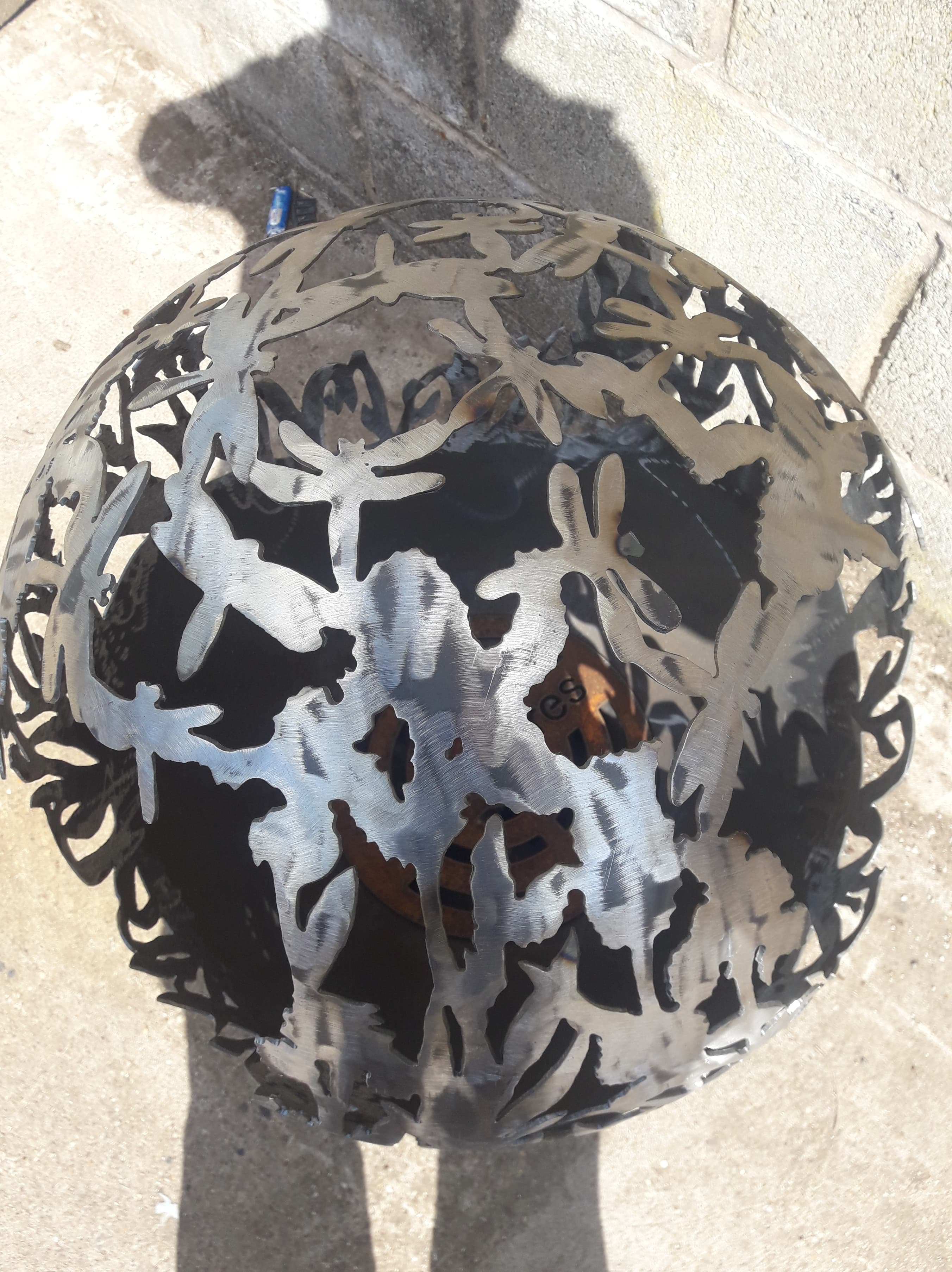 Water garden sphere Fire pit
£700.00
Our new range of 500mm firespheres are here. All the detail and craftsmanship of our larger sizes but will fit in any garden.
This sphere is our water garden design with iris and dragonflies creating a magical feature for your garden.
The sphere comes with an ash grate and stand and is made in 3mm thick mild steel. The sphere has a rain drain in the bottom to prevent water building up in the base.