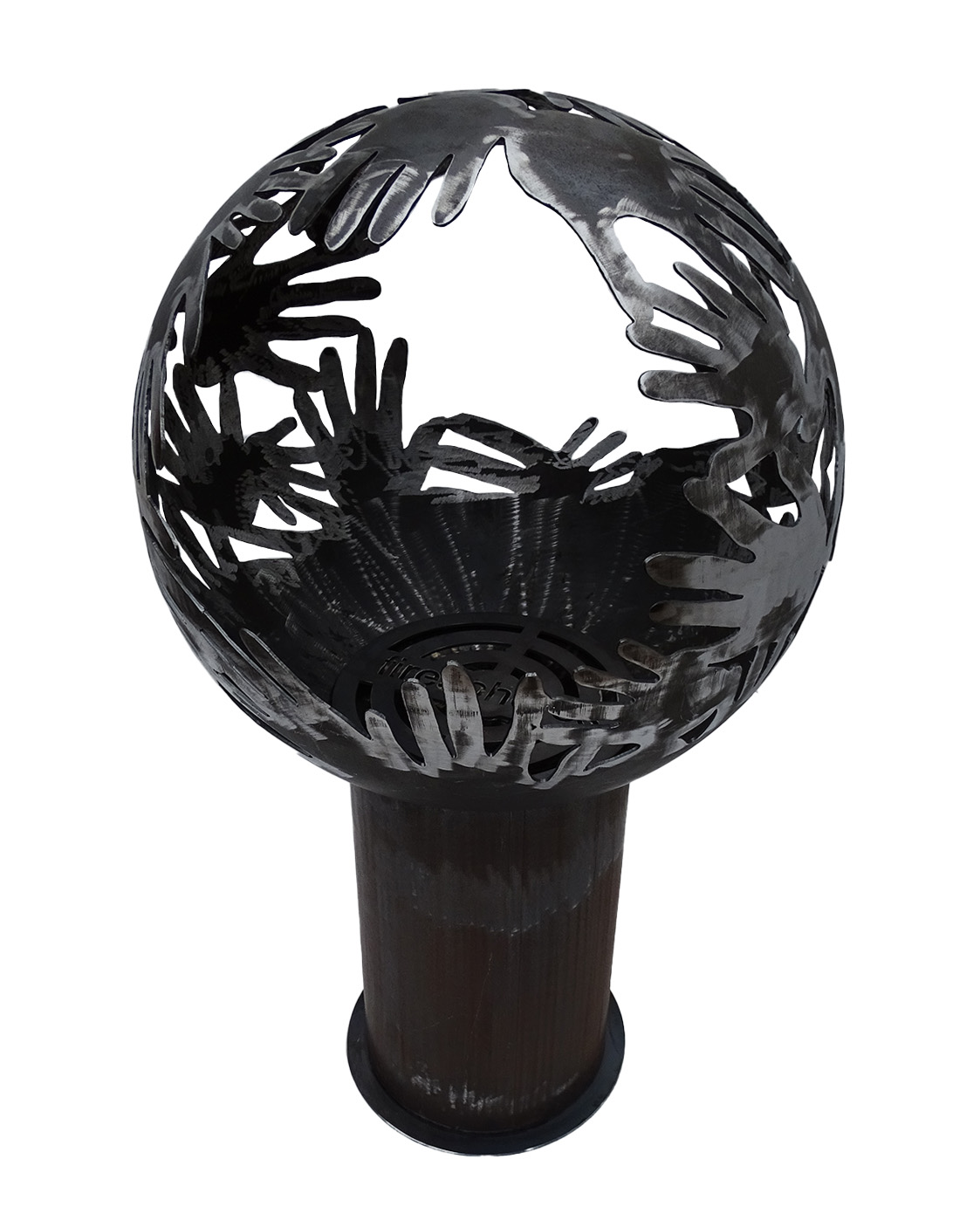 Hand Sphere fire pit
£620.00
Fire Spheres by J.W & A.J Barrett Ltd. Craftsmen in Metal


Product Information
This 'Hand' Sphere is available in three sizes.
We like to use the hands of the buyers family for a nice personal touch.. you can scan these in and email them too us.

All spheres come complete with a removable fire grid and a tubular steel stand.
This beautiful handcrafted spherical fire pit is designed for burning wood or charcoal, it oxidises to a natural rust finish which requires little maintenance. A stunning centre piece to any garden and comes alive when in use.


Optional Extras
Stainless steel BBQ Grids can be added to your specification. Please see seperate item listing and add to your cart as you require.
A decorative 'ring' stand is available as an alternative to the standard tubular base (no extra charge)
If you have any bespoke needs for your base Eg: height or have any other design ideas please contact us directly to discuss your requirements.
Specification
Material thickness-
500mm spheres- 3/4mm
700mm spheres- 5/6mm
900mm spheres- 6/7mm
Finish: oxidized Steel as shown,
Removable Fire Grate


Delivery
Please contact us for an accurate lead time as we may be able to fulfill your order quicker than stated in our estimated delivery (4-6 weeks UK and Europe) You are welcome to collect from us direct, by arrangement, should you prefer.
You are welcome to view the item please contact us to make an appointment. We have various pieces in stock.
Premium Bespoke Fire Spheres & BBQ's
Handcrafted in Worcestershire UK