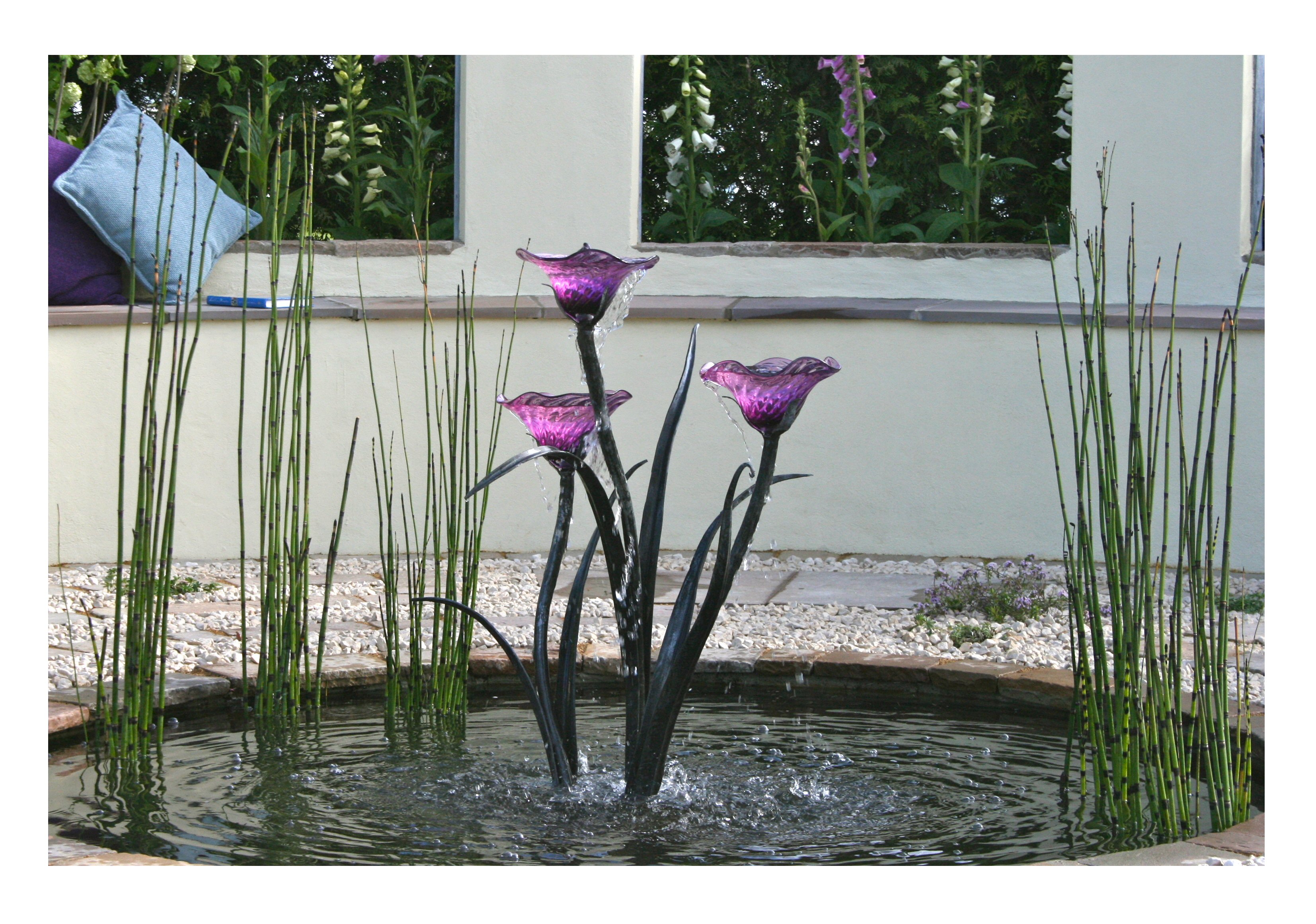 Malvern Flowers 3 Flower water feature
£450.00
As seen at malvern show, a beautifull water feature small enough to fit in any garden.
Galvanised steel contruction,
Hand blown glass flowers available in a wide range of colours.
Comes complete with: Water Feature, Pump, Piping, Valves, Tank, and mesh grids.
Other designs are avialble please see www.artmetal.co.uk and look in the gallery.